Hey everyone! Today is a little different! Today I want to share a podcast that I recently was on! They talk about mental health, fitness, weight loss, etc! I am honored to have been apart of their podcast and to be able to share my story with them and many others! Follow them as well, they have a lot of amazing podcasts with some amazing people, and share amazing content on their social media! There is so much to keep learning and doing! So today please listen to the podcast below and follow along with my journey on The Lions Breath Movement Podcast 🙂 If you would like to follow them their Instagram is @thelionsbreathmovement .
Click here to listen to 'The Mind Is A Powerful Place With Danielle Chance' Episode 37 of The lions Breath Movement Podcast!
Also, read more below!!!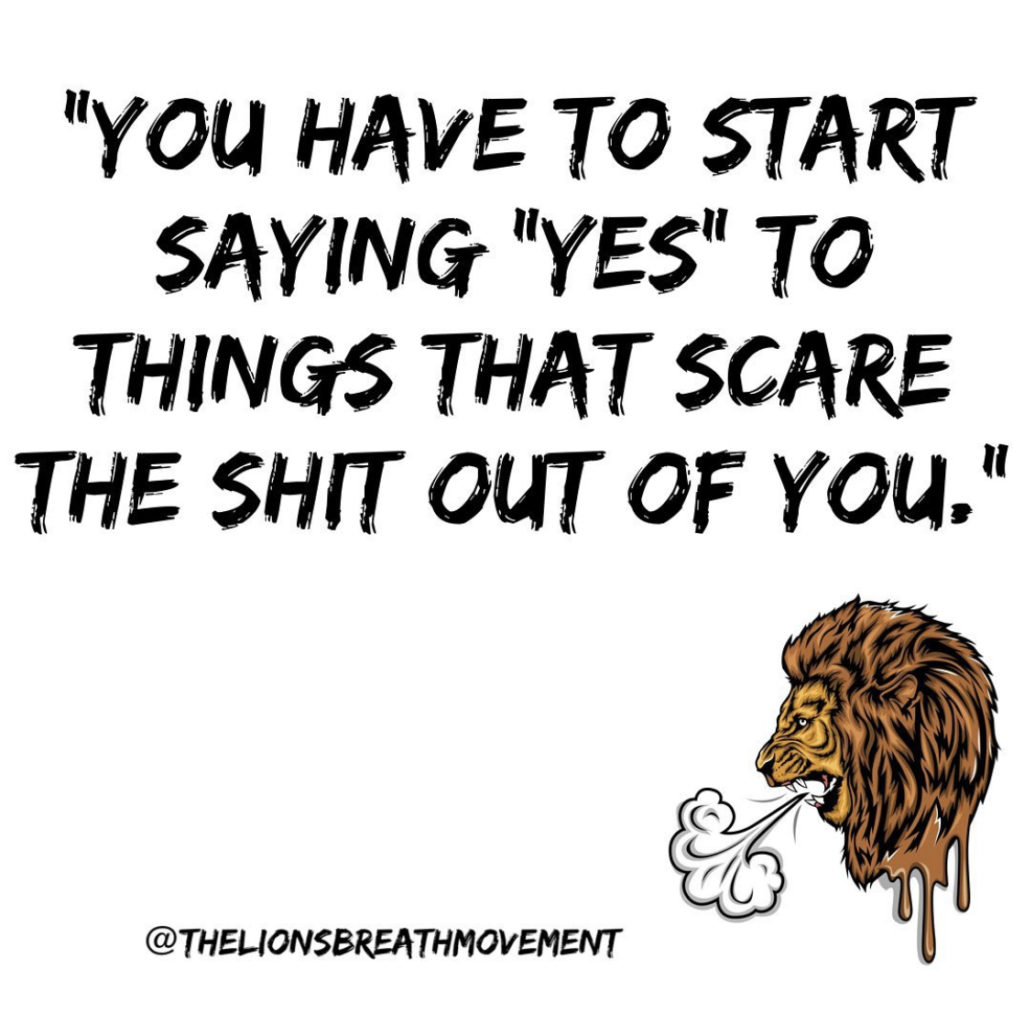 This is a quote from me from that podcast. And saying yes to do their podcast was just one thing I said yes to that scared the absolute crap out of me! I am already sharing my story through writing, I was terrified to actually talk about it all. This blog will eventually move its way from my past into my present and that includes my health, fitness, and mental health journey! I can not wait to share those stories with you, so listen now and take a sneak peek at all the great things that are to come on this blog.
Listening back on the podcast, it was the first time I actually heard my confidence, and that was another huge stepping stone for me. To see how far I have come from being the scared little girl who could barely talk to people, to the woman I am now! This has been such an amazing journey, thank you all for following along and being apart of my healing process! Thank you again Own and Kevin for having me on and adding more to my journey and can not wait to be back on as a guest again!
As I always say, If I can help just ONE person, that then I am at least doing something.
Don't forget to sign up below so you never miss out on another blog post!